Fireplace mesh screens are made by mild steel or stainless steel material, designed to help block out pesky sparks, enhance the style of your fireplace. HIGHTOP fireplace mesh curtains will make your fireplace the center point of the room. Beautiful, durable and long service life. One set fireplace mesh curtain include two panels, totaling 48 inches wide. The natural drape effect of the fireplace mesh curtain can make your room special.
Standard Fireplace Mesh Screen Specification
Material: Mild steel, Stainless steel
One Set: Two panels, with two pulls and rings, totaling 48 inches wide.
Height: 16″-36″. Can be customized.
Wire Diameter: 19 gauge
Mesh Opening: 1/4''
Hanger Rings: 1/2 inch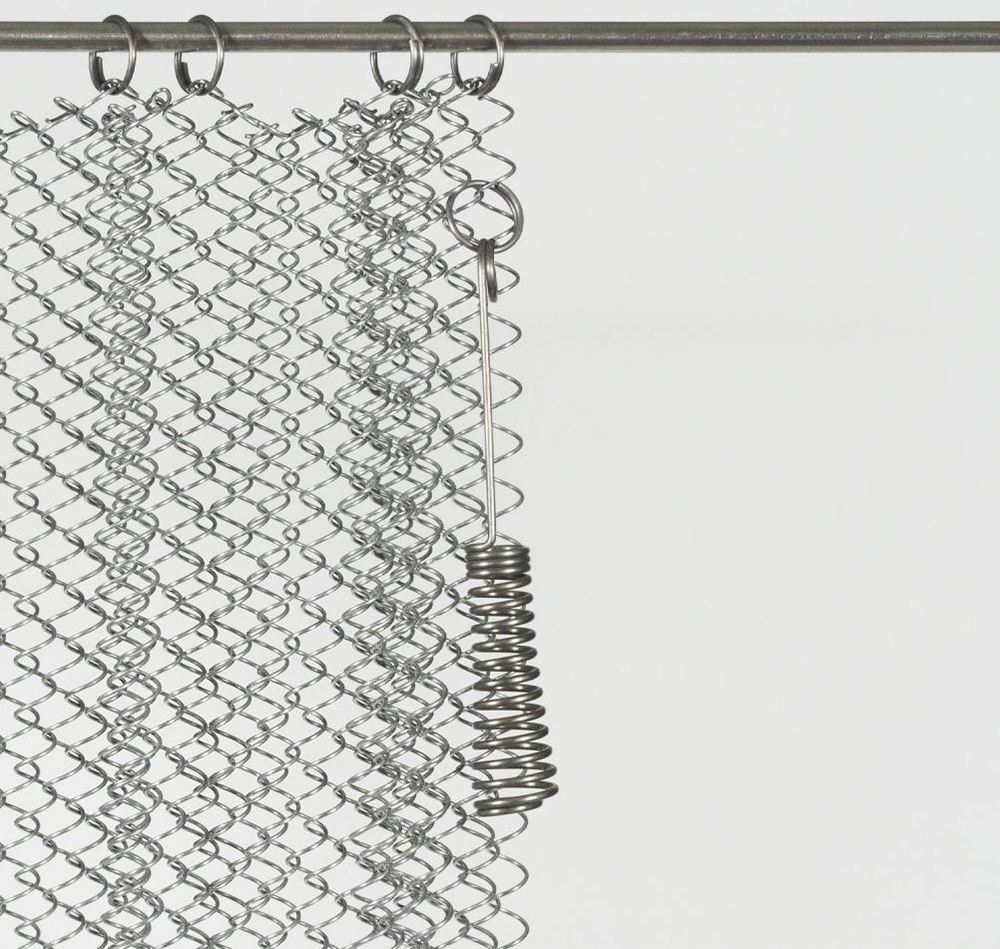 Mild steel fireplace mesh is the most common type and widely used as standard type. It shows a classic and vintage visual effects because of the mill finish and dark color. Economic and anti-rusting.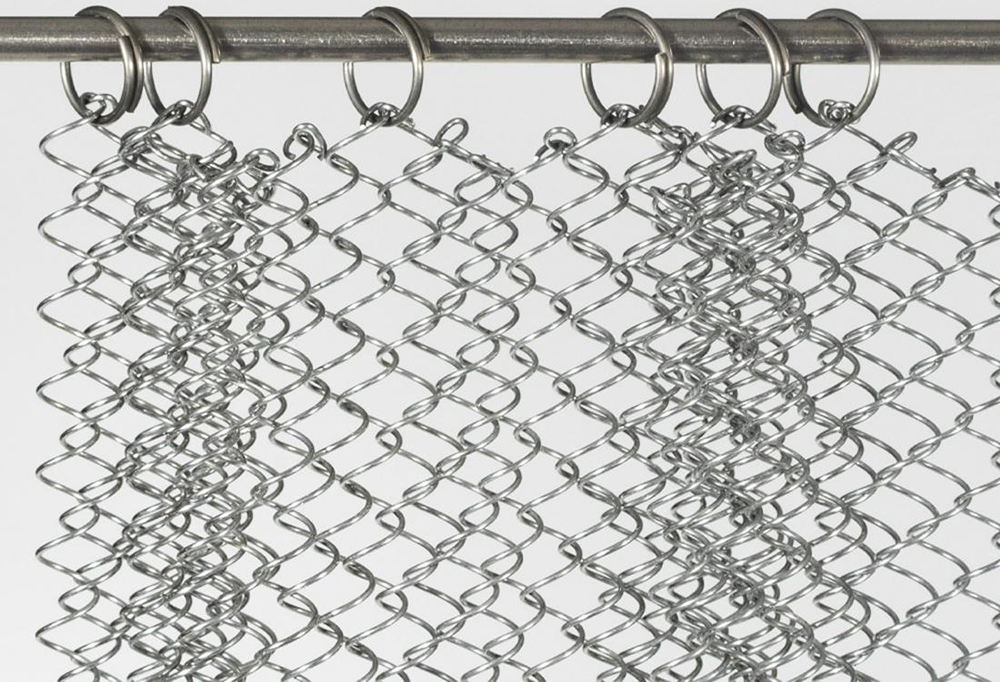 Although stainless steel fireplace screen cost is higher than mild steel one, it is more and more popular, specifically among the people who like modern and cutting edge look. The silver color makes the room brightness. It has become the first grade decorating choice because of it's excellent anti-corrosion and anti-rusting property .
How to choose the right size screen for your fireplace
Just measure the height and width of your current screen (not including hanger rings) and order the same height screen. HIGHTOP hanger rings will add half inch (1 cm) to total height.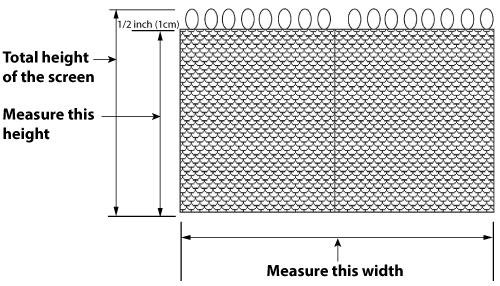 Feature of Fireplace Mesh Screens
Painted with rust-inhibiting enamel
High temperatures resistance
Corrosion resistance
Fireproof
Long service life
Safe and flexible
Request a Quote
Please email us via the contact form below, we will get back to you as soon as possible.
keyboard_arrow_leftPrevious
Nextkeyboard_arrow_right